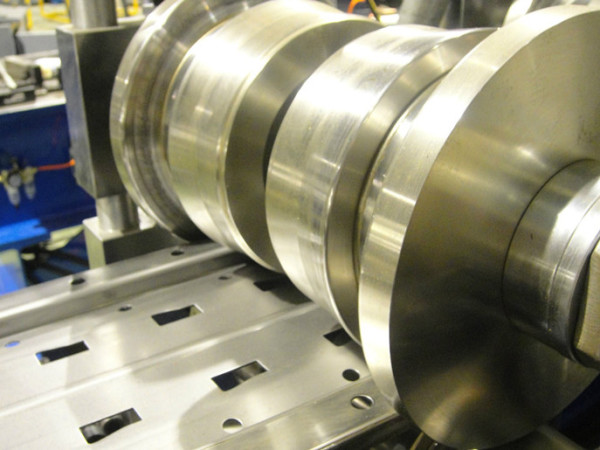 How bemco design and custom a roll forming machine ?
Only the imagination limits the potential applications for roll formed shapes.Roll forming can produce almost any shapes with any raw material , even two or three different material or shapes can be jointed together.Every day there maybe a new shape requires the roll forming technology.
Bemco Machinery is capable of custom roll forming design . Our engineer is comprised of some of the most experienced and respected professionals in the roll forming industry. Their previous expertise of designing for many industries can help them work out the whole solutions for you in a very short time.
When designing a new roll forming line, you should know that all the details about the desired product .
There are a few crucial elements that an engineer should considered before designing :
Material: The material is the basic considered element for roll forming design , because different roll tooling solutions basic on different materials. Suck like the coil material , yield strength of coil,it's from light gauge to heavy gauge, they will all impact the design of roll toolings. Check here to know about the material for roll forming.
Size:The other important factor of the considered element is the size of the product. As all known that roll forming machine is a continuous production line with high product volume, the line speed is not as fast as good,it's all depends on the size of the product.All the component and in-line operation equipment will be designed upon the product size, such like the cutting method ,punching method, feeding method will be all different.
Shape:The most important element for roll forming design is the product shape, it is the first step that a manufacturer choosing the right equipment ,press braking or roll forming. Roll forming is special for the very complex product shape, it will decide how many the roll forming stations will be, the max production line speed will be, what value-added equipment will be integrated etc.
Roll forming line design process overview:
Each roll forming line is special designed upon desired product.The design process step by step as follow:
Create a CAD drawing according to client's design(material,grade ,size, shape)
Figure out the feeding width of metal coil
Produce the "flower"drawing of roll forming
Layout and basic design of roll forming line according to "flower"drawing,for example the roll tooling stands, roll forming machine base type and material,roller's material etc.
Secondary design for secondary operation such like punching, welding ,notching etc.For example ,pre-punching or post-punching.
Control system and electrical parts design according to product volume .
Safety design for a safety operation and protection.
Color design according to client's design
 Design for Roll Forming lines
For more information about the design of a complete roll forming line, please contact as or give us a call. We look forward to sharing some of the advantages that roll forming can provide for you.